"We Build Narratives Every Time We Open Our Mouths": An Interview with Michael Paterniti, Author of 'The Telling Room'
The author discusses his new book with his editor, Andy Ward.
Andy Ward: I know this book was a long time in the making –
Michael Paterniti: Ten years—my editor never lets me forget it.
Ward: Seriously, though, if you can remember: how did this story begin for you? What set you off on this crazy journey?
Paterniti: Naïveté, mostly. And hope. And the traveler's finest friend: delusion.
It started in 1992, when I was 25 years old, working at Zingerman's Deli, a foodie mecca in Ann Arbor, Michigan, where I was proofreading a monthly newsletter to pick up extra money while in grad school. The newsletter was famous, a mouth-watering aria to all the exotic foods that one of the owners, Ari Weinzweig, had brought home from his wanderings around the globe. He was like the Indiana Jones of food. In one newsletter, he wrote a short, incredibly quixotic entry about this Spanish cheese he'd tried called Paramo de Guzmán, the brainchild of a man named Ambrosio Molinos who lived in a tiny village in the highlands of Castile. It was made from an old family recipe, aged for a year in a cave, and it turned out to be the most expensive cheese Zingerman's had ever sold. From the start, I was hooked by this story, and got this harebrained idea that I'd go to that village one day to meet the cheesemaker and try this cheese, one that he claimed was so expensive because it was "made with love." That statement seemed so audacious and preposterous and antithetical. What did that even mean?
Some years passed, and I found myself working as a magazine writer. I had an assignment from Esquire to write about the great chef Ferran Adria at his restaurant north of Barcelona. On an off-Sunday, I flew to Madrid, drove about three hours north, and came to this little village of Ambrosio's called Guzmán, population 80. What I soon realized was that I'd walked into a slow-food Shakespearean tragedy in the making. The cheese had been stolen from Ambrosio. There was a murder plot. And from that point forward, I returned again and again—eventually moving my family to Guzmán for a time—to see how it might end.
Ward: Why do you think you were so drawn to this piece of cheese? In other words, why Paramo de Guzmán and not, say, some piece of Stilton made by some equally charismatic cheesemaker in an ancient village in the English countryside?
Paterniti: I like Stilton. It's said to provoke crazy dreams if eaten before bed. And I'm guessing the Stilton family, or whoever makes it, are good, God-fearing, potentially very smelly people. But I can buy a big ole wedge of Stilton tonight at Whole Foods.
Paramo de Guzmán was different. It seemed rare and unknown. And it was said to be a cheese that triggered memories, that had these magical qualities. Little by little, as it was passed from hand to hand, and village to village, as the rest of the world began to try it, the world seemed to concur.
Fidel Castro was so obsessed with it that he tried to buy all of what Ambrosio had available. The Spanish royal family ate it, as did the British royal family. Ronald Reagan was said to have been served some. And it all began in this little stable in a tiny Castilian village on the vast, empty Meseta of Spain. It seemed mythical and worthy of adventure. It seemed like the sort of thing that might set the frigates and conquistadors in reverse, the revered cheese that promised this stripped-down, beautiful life in a village where people met every day to drink delicious homemade wine, eat cheese and chorizo, and tell their stories.
Read an Excerpt
Buy the Book:
Amazon
Barnes & Noble
Powell's
Kindle
Indiebound
iBookstore
Ward: John Jeremiah Sullivan said that you have "proved that if you love something enough and pay a passionate enough attention to it, the whole world can become present in it." Is that how you feel about this, too? Did the whole world, for you, become present in this piece of cheese?
Paterniti: The whole world—and then other worlds, too. Like star and planet worlds, these worlds of the past, of legendary knights and unstable monarchs, of civil war and great explorations, and this hidden world that we sometimes think has gone extinct but exists right beneath our noses, in these long-forgotten villages where people move to a different rhythm, one that our monkey-brain can't quite grasp because there's no cell coverage, no social media, no quasi-urban creature comforts (Starbucks, etc.), no monomaniacal obsession with identity.
The cheese symbolized the past, and the past's place in the present.
And more: The deeper I fell into Ambrosio's story, the more I found myself in emotional and meta tangles. There was a betrayal, and a murder plot. Would Ambrosio kill his betrayer? Suddenly, the cheese stood in for love, but also for hate. It was mystical, and then became soul-less. It was about the promise of fame and riches, and then bankruptcy. It seemed to carry so much metaphoric weight it couldn't stand up under its own legend.
Ward: What would you say is the emotional core of this book?
Paterniti: Family and friendship—and the love that binds them.
Ward: What did you learn about the nature of stories in the writing of it? Do we all just inhabit these little realities that we create for ourselves?
Paterniti: I think we build stories every time we open our mouths. Everything is a narrative collaboration—or sometimes a narrative war. Marriage, political campaigns, family dinner. That's what I love about children. Often they haven't figured out how to hide that fact as well as adults. They're beautifully, unselfconsciously self-aggrandizing, and then laid low by the word "no" or a grape popsicle when they wanted cherry.
But doesn't this go back to cave-people? When the caveman wanted a cherry popsicle and didn't get one, it became necessary to build a narrative and a belief system, to justify the travesty with the hope of some greater reward hanging out there, and therefore absolve Caveman of the notion that he wasn't worthy of the cherry popsicle. So, there's narrative as a defense, too, so that you can maintain your delusions about yourself.
What I love about Guzmán is how alive the oral storytelling tradition is there, and how this rich tapestry of stories is woven every day, often starring the same characters doing somewhat similar things but in exaggerated variations, depending on the teller, and the subtle point he or she is trying to make.
Ward: Your last book was about driving across America with Albert Einstein's brain in the trunk of your car. Now you take on a cheesemaker in a tiny village in north-central Spain. What can we assume about you, based on your choice of book topics?
Paterniti: That I was dropped on my head as a child?
Ward: I mean it, though: as a writer, what are you looking for?
Paterniti: I'm looking for the greatness in seemingly minor people, for history that gets made every day on the backroads and sheep paths, by the invisible quests of underdogs, the ones embarked upon by people hoping not to be forgotten by the rushing world, hoping to leave some memory of themselves behind. I love the lines from George Eliot's Middlemarch: "For the growing good of the world is partly dependent on unhistoric acts; and that things are not so ill with you and me as they might have been, is half owing to the number who lived faithfully a hidden life, and rest in unvisited tombs."
In The Telling Room, I went looking for an ideal that I thought existed, as if I were searching for the Fountain of Youth or something. I fell under this spell that there was a place in the world where you could step out of time, and maybe live forever, eating food the old way, wiling away the hours in conversation and storytelling. In this life, we would become reacquainted not just with the fields of sunflower and the sky, but with our wives, or husbands, or children and friends again. And we would live a kind of happily ever after.
I was looking for that even though I knew it was unsustainable. But then maybe I went looking for people a little like me, too, those who become lost, and then found again, in the most unexpected ways.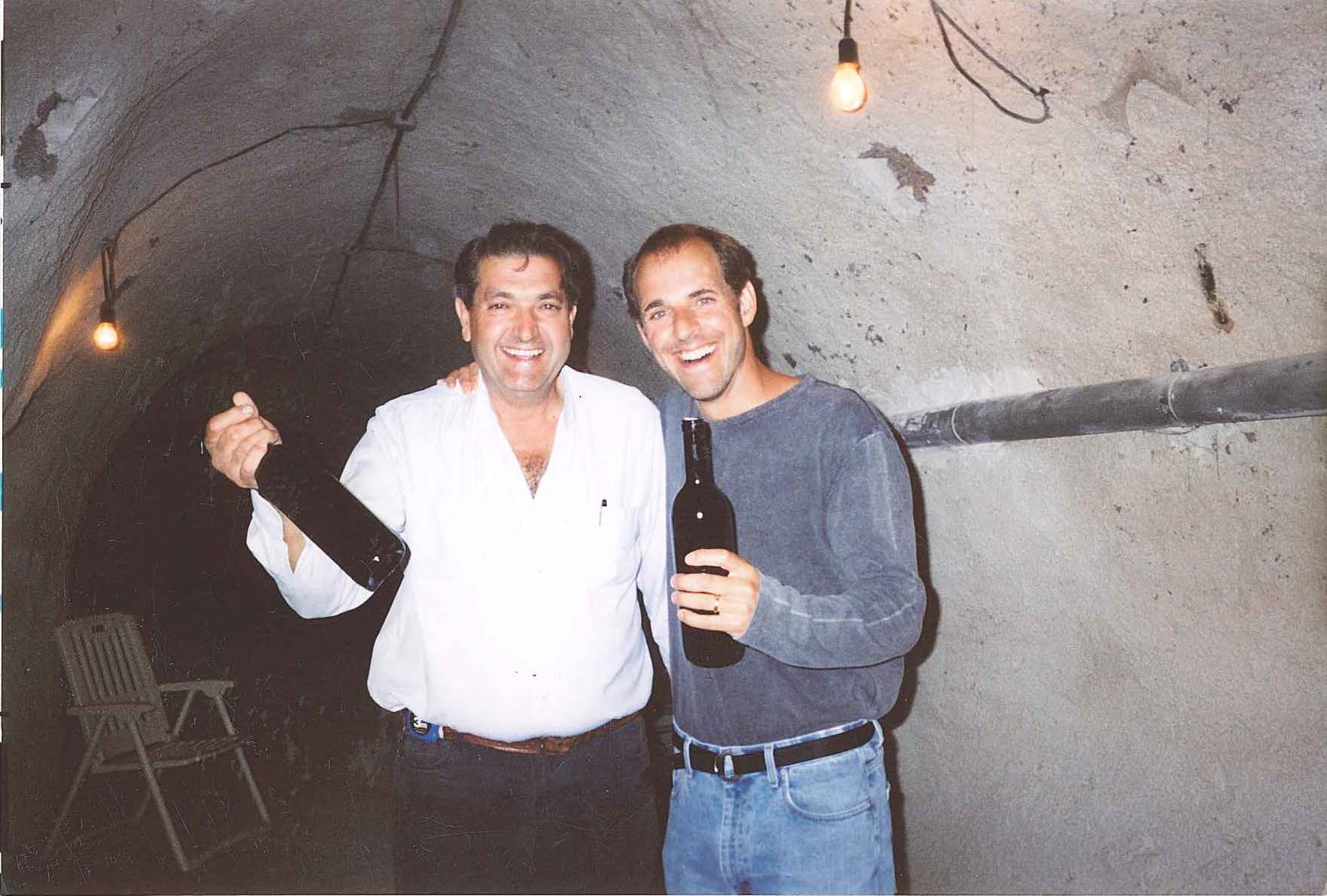 Ward: The main character in your book – the cheesemaker, Ambrosio Molinos de las Heras – turns out to be someone quite different than the person you thought you knew when you embarked on this project. The interesting thing to me, though, is that the truth about who he was and the stories he told you was all pretty evident, there for you to see, for a long time before you finally faced up to it. Why is that, do you think?
Paterniti: Ambrosio is one of the most unique, charismatic, amazing characters I've ever met—a master storyteller, a Falstaffian lover of life, a generous friend—and once under his sway, I'm convinced that you, too, might believe anything he says because he believes it so fervently, especially at 2 am in the morning while playing his charanga. There's no counter-reality, or secondary truth for him. He's the keeper of a lost world, one that we all once knew, and in some way, desire again. I'm not sure I found the total truth in his tale about his cheese—and may never fully know—but it was important to my friendship with Ambrosio, and important for me, to believe in something. And someone. To find a version of the story that spoke to my human aspirations. And so I chose his—and him. For many years.
Ward: You worked on this book for more than a decade. Can you talk a little bit about this, and how the story evolved, and why you think it needed to take that long?
Paterniti: I started the book as a new father of a little boy, and ended it when that boy had become a teenager—and he had a sister and little brother. Somewhere in there, I think I became wrapped up in what my own legacy was going to be to my family, to my children. I wanted to tell them a story really. A good one. Like the way Ambrosio told stories. To entertain them that way and to remind them that we all have dreams, we all get lost, and that's okay. That's part of being human. But the real story of my book—the loss of Ambrosio's magical cheese, and my implication in all of it—kept slipping away from me, or defied resolution, because ultimately it wasn't fully what I imagined it to be. And over time, my friendship with Ambrosio had deepened, even as my journalistic instincts became sublimated into this questioning of myself, and my motives as a storyteller. As you can see, it got very complicated.
Ward: Who are your literary heroes? Who inspires you, as a writer?
Paterniti: It would sound a little pretentious to say Virginia Woolf and Wallace Stevens, but Woolf, V. and Stevens, W. I'm usually inspired at least once a day by someone. Today, for instance, it's been Adam Johnson's The Orphan Master's Son, and a passage about horticulture from Liz Gilbert's new novel, The Signature of All Things.
Ward: How about travel-wise? This book, in many ways, is about place. Were there writers who were rattling around in your head as you brought this place to life?
Paterniti: I read and re-read Cervantes' Don Quixote. How could I not! I read a bunch of poetry. Machado writes beautifully about this part of Spain. I read Kapuscinski and Geoff Dyer and a little Cela. Mostly, I had piles of these old books about Spain, old accounts and travelogues, to taste and feel what the Meseta had been in relation to what it was now. I found it wasn't that different actually.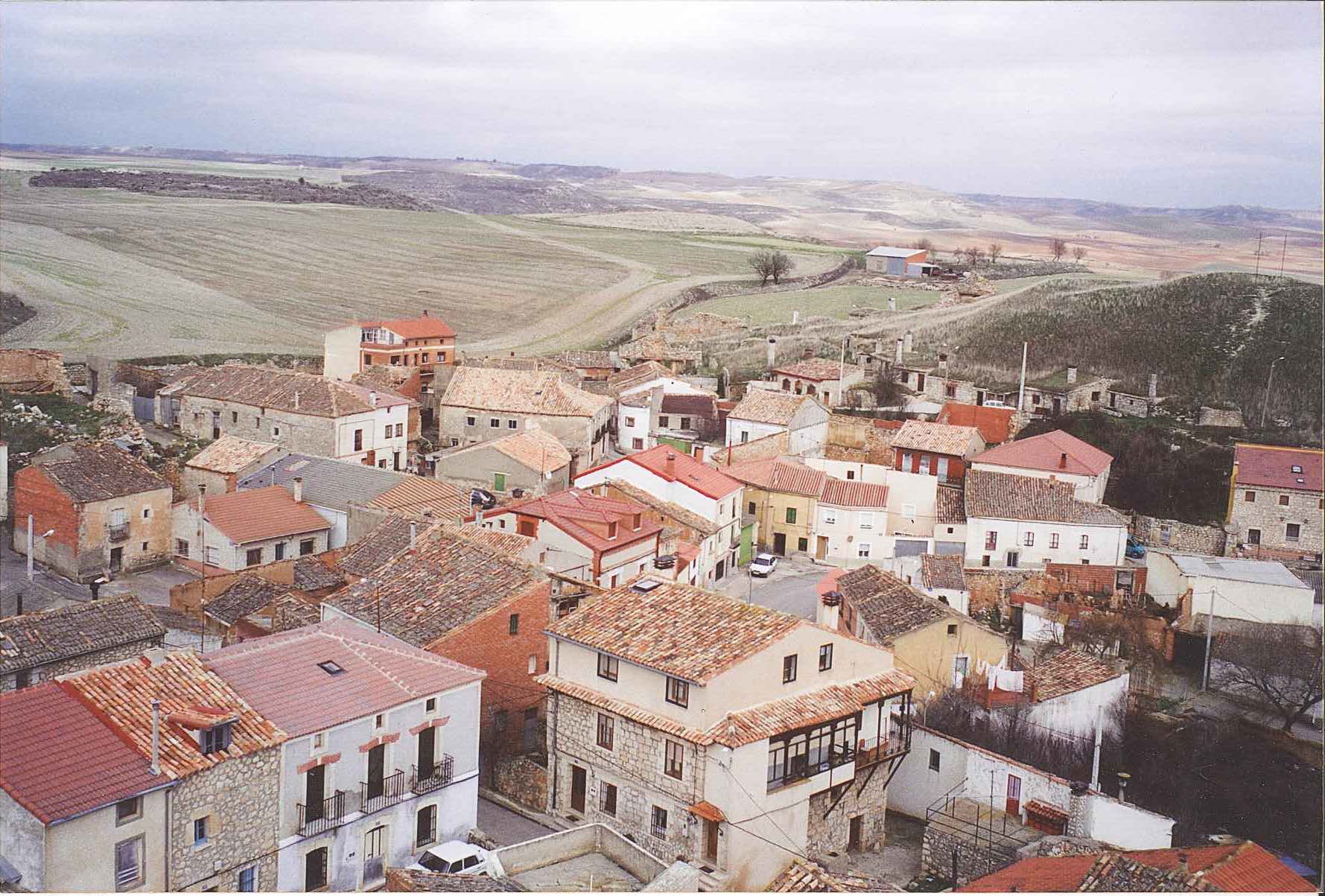 Ward: You were clearly taken by the village of Guzmán, and by the Castilian way of life – the seeming purity and simplicity of it. The lack of noise. The connection to the land. Are we missing something by not living there?
Paterniti: I think about that place every day, but could I live there? No. I wouldn't survive the winter. It's beautiful, but too desolate and the wind blows right through you until you really do believe you might be a ghost. But the peace—the peace is so edifying. And yes, I crave the magnitude of that sky, eating a meal up at the bodega (the family cave) there, drinking wine from the porron, letting the hours pass through the glass, with the vineyards and fields of wheat below.
I love what the essayist Eileen Myles says: "The work for the traveler is making the effort to understand that the place you are moving through is real and the solution to your increasingly absent problems is forgetting. To see them in a burst as you are vanishing into the world. Travel is not transcendence. It's immanence. It's trying to be here."
That's what Guzmán is to me: Being here, present, alive in the moment.
Ward: You're somebody who has distinguished himself as a writer of narrative non-fiction, creative non-fiction, longform journalism, literary journalism, whatever you want to call it. The bottom line is, you write beautifully and you report deeply and I'm wondering how you came to this as opposed to, say, fiction.
Paterniti: Firstly, thank you for saying so, but it's only in interviews such as these that the story, the book, the sentences seem as if they arrived whole cloth. Or that they came spewing from some instant volcanic reaction of creative thought. That's not true. It's an enormous amount of work to build a believable story on the page, even if it's a true story.
The impulse is to find some way—some route or passage or sandbar—that carries you into a story that you're ready and able to tell. I received an MFA in fiction, and learned the tools of storytelling there, as opposed to a journalism program. So a narrative emphasis comes naturally, as it does for a lot of longform magazine writers. Even when writing fiction, I found myself listing happily into these assignments, happy to bear witness to something out in the world bigger than myself, and those have opened onto these bigger sorts of literary nonfiction pieces. But I haven't at all relinquished all those craft lessons I learned writing fiction. That's still the nuts and bolts of what I do: It just happens that I'm attracted to telling true stories and tales and fables.
Ward: Do you ever feel constrained by non-fiction?
Paterniti: Never. What are the constraints? Even the term "non-fiction" is so tepid, milquetoasty, and boundary-less. It's defined by negation, which muddies the definition from the start. So what we're doing here is not-fiction, but what is that? Does the hard-boiled editor on the news desk bark to her reporters, "Go get me some not-fiction!" No, she yells, "Go get me the story!" It's storytelling. It's narrative. It relies on a crown of facts, but it's not constrained by them.
Do I find myself frustrated by the slowness of reality sometimes? Sure! Would it be sometimes great if Mr. X would utter the line Y? Yes, it would be great! The difference between fiction and nonfiction is that the first conjures a dream while the latter travels back through the dream to record the events that led to the dream in the first place. But the events could be dreamlike in the first place, or contrarily the dream could be crystal-clear in its mimicry of the real world. Do you see the muddle here?
What matters is the unfolding of events in some surprising fashion that leads one to see the world in a different light, or exclaim at what they didn't see at all before then. Those are the goosebumps that belong to all great art, I think. That's sort of what we're after, isn't it?
Ward: Okay, my last question will be fill-in-the-blank. Ready? When you finish reading The Telling Room, my hope is that you'll feel…
Paterniti: Oh man—I hope you feel something. I hope you will feel exactly what I felt the last time I left Ambrosio in his magical highland kingdom: elated and inspired, with a little ache of melancholy and this overwhelming sense of the beauty of world.
---
Longform is proudly sponsored this week by Michael Paterniti's "The Telling Room: A Tale of Love, Betrayal, Revenge, and the World's Greatest Piece of Cheese." Read an excerpt or buy the book.